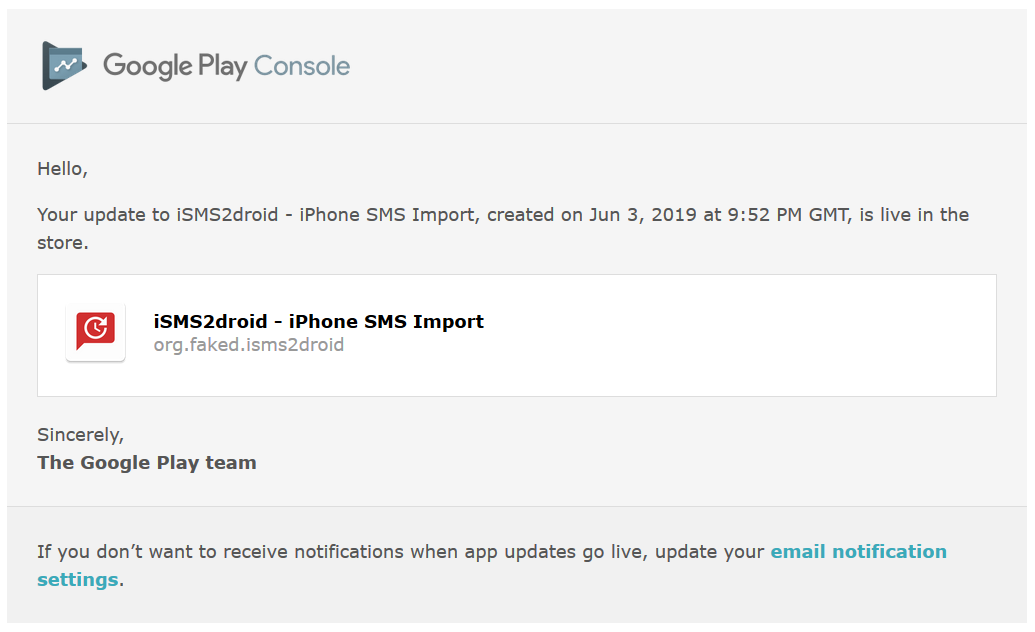 It looks like persistence did pay off in the end, as the latest attempt at publishing a new version of iSMS2droid finally resulted in an approval of all the required permissions, which means the app has been fully reinstated in the Google Play Store!
The update was pushed to the Beta track last night, but has now been promoted to a full production release after the approval notification email arrived. It should be globally available within the next few hours.
Thanks to everybody who kept pushing me to try to get it back into the Google Play Store, let's hope Google doesn't change its opionion again anytime soon.